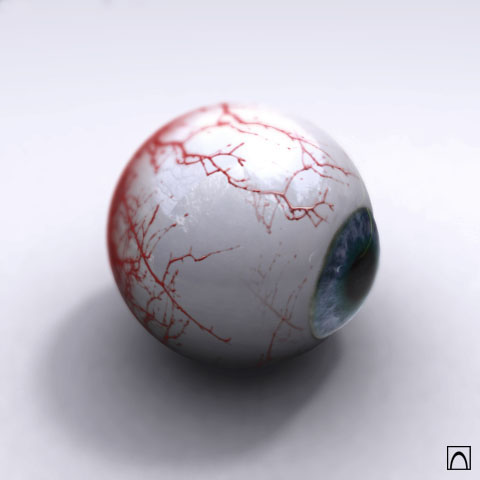 So the surgery was a success, even though she's still in a lot of pain. We hope that by the next few days, most of the pain will go away. In my understanding, the pain is caused by the epithelium healing. The doctor had scratch it off in order to get at the cornea with the laser, so when it grows back, it's like a scab slow moving in towards the centre of her eye.
Our weekend was spent at home mostly, except for daily trips to the eye doctor to check on healing progress, and an ultimate game on Saturday which we lost. I think it's Ferda's fault we lost, we couldn't win without her talents. It was pretty sad being at home all weekend with all the lights turned off. Felt like we were broke and couldn't afford to pay the hydro bill. We both got kinda cagey and bored too. There really wasn't much we could do... we trying playing some different card/board games, but they don't work well with no lights on. We also tried watching some TV, well, I watched, and Ferda listened while I described what was happening. We did get another hour or two of Lost watched using the descriptive method. Still one more hour to go, I'm itching to see the final episode of season one.
Ferda's supposed to go back to work tomorrow. We'll see how that goes. I hope she can.